Home

/

BARCO | FLITTER GLITTER | GOLD HOLOGRAM | NON TOXIC | 10ML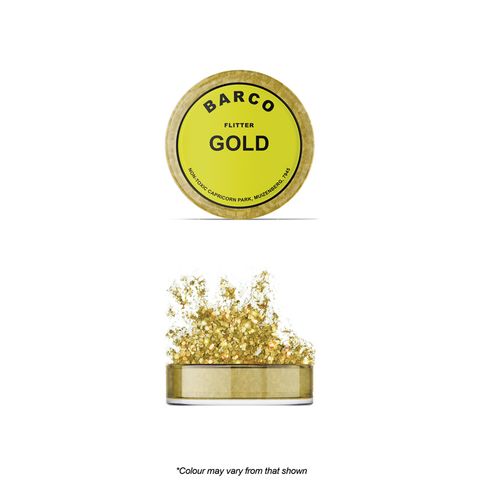 BARCO | FLITTER GLITTER | GOLD HOLOGRAM | NON TOXIC | 10ML
$7.60
Details
Description
BARCO FLITTER HOLOGRAM is a collection of vibrant colours with bright, sparkling highlights. These are Non-toxic glitters and come in a 10ml pot or large 50g tub.
Flitter Glitter used for cake decoration is recommended to be used on items that are easily removable from the cake. Very few companies to be able to supply a non-toxic glitter for use on cake decorations that complies with the FSA guidelines for "Food-Contact" Glitters.
The most common use for the Barco Flitter Glitter is to apply them to sugar shapes (eg: sugar hearts) for use on cake top or cupcake decorations. They are also very popular as a decorative trimming on sugar flowers and even adding a dazzling sparkle to a cakeboard. Frequently used to enhance snowy, winter themes and a great way to amp up festive treats for Christmas or Easter with a sprinkle of glitter.
Delivery Information
DELIVERY
Delivery fees are charged based on order total and cover metro areas across New Zealand
Additional charges may apply for delivery to remote locations.


PICK UP FROM STORE
You can also choose to collect your order from our store during trading hours
Store Location
113 Newton Street
Mount Maunganui
Tauranga 3116

Trading Hours
Click HERE for the latest store opening and closing hours.
For any questions relating to delivery please contact us on 07 5753145
Other Customers Also Purchased